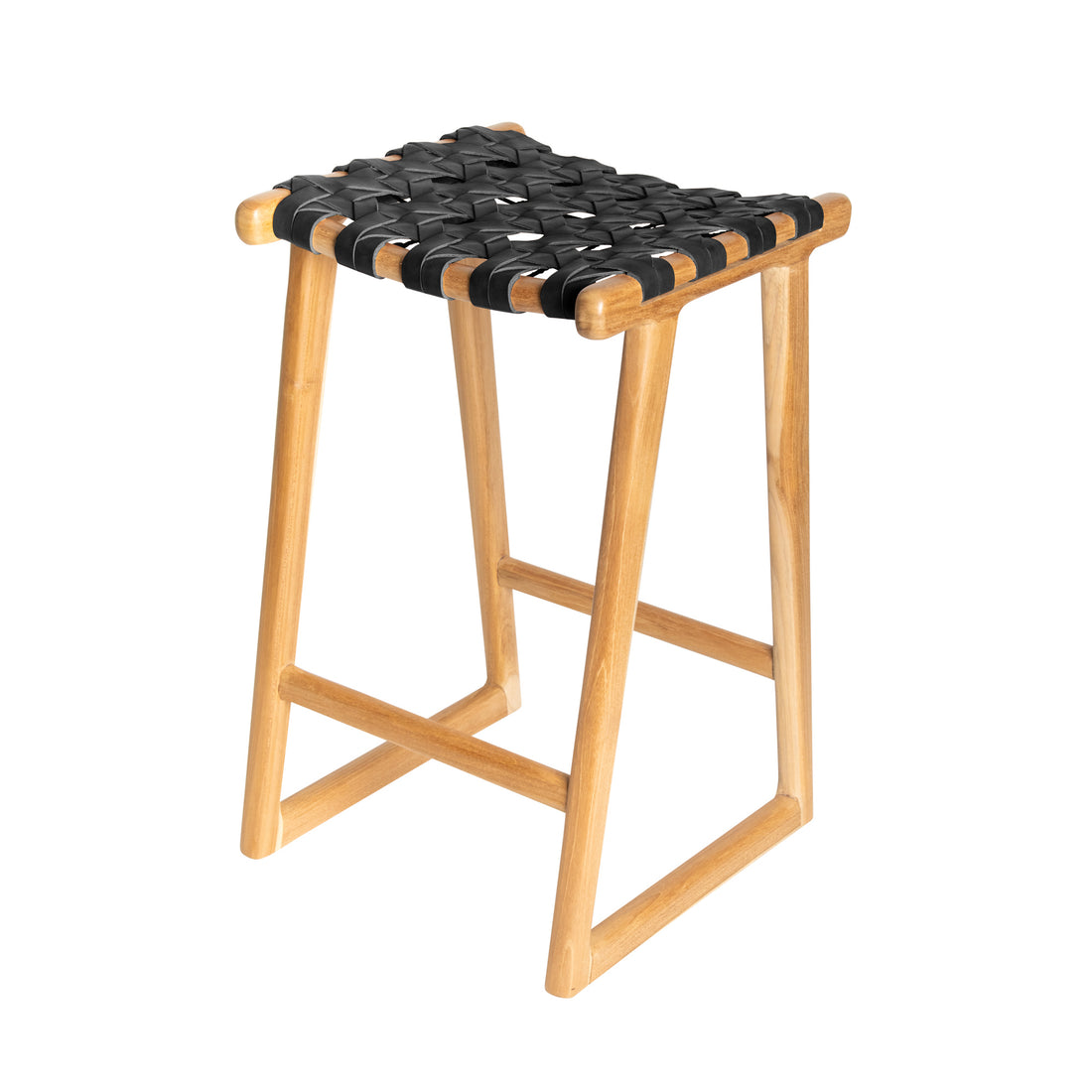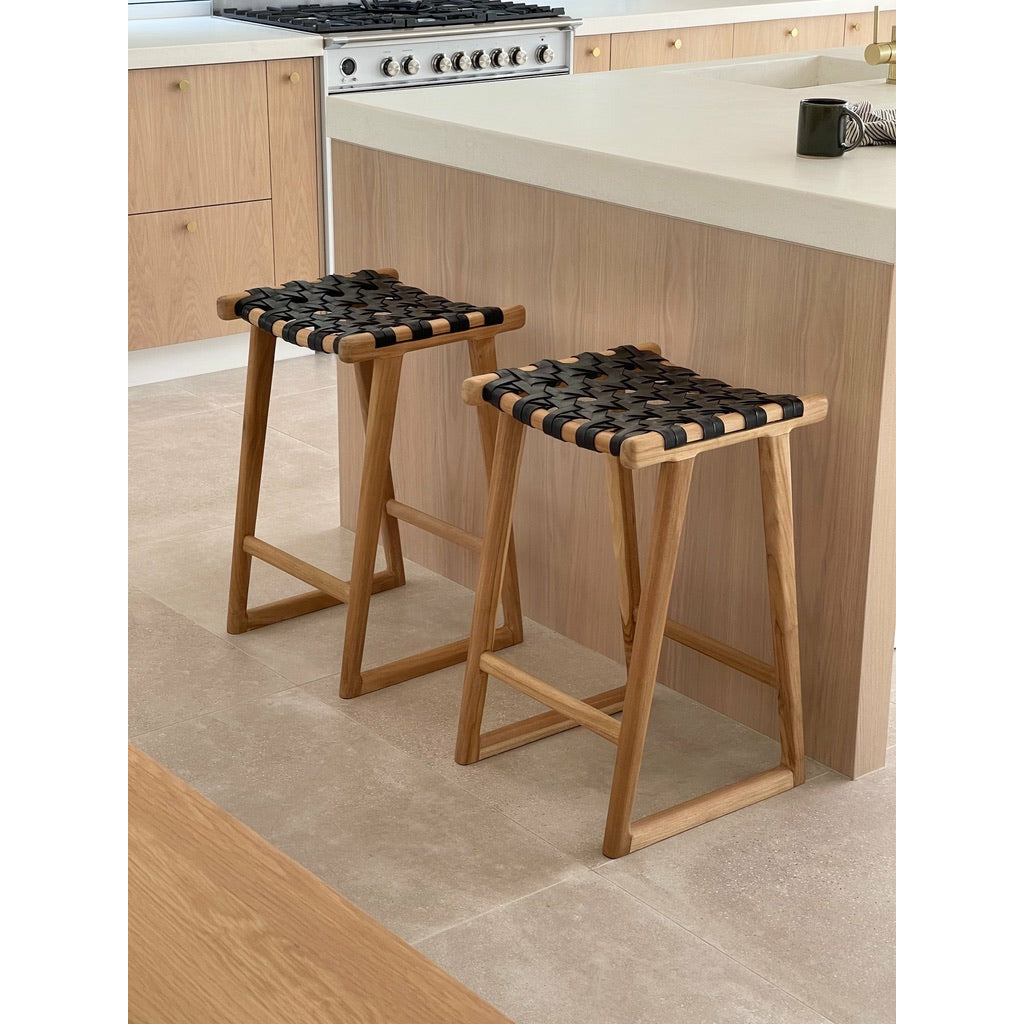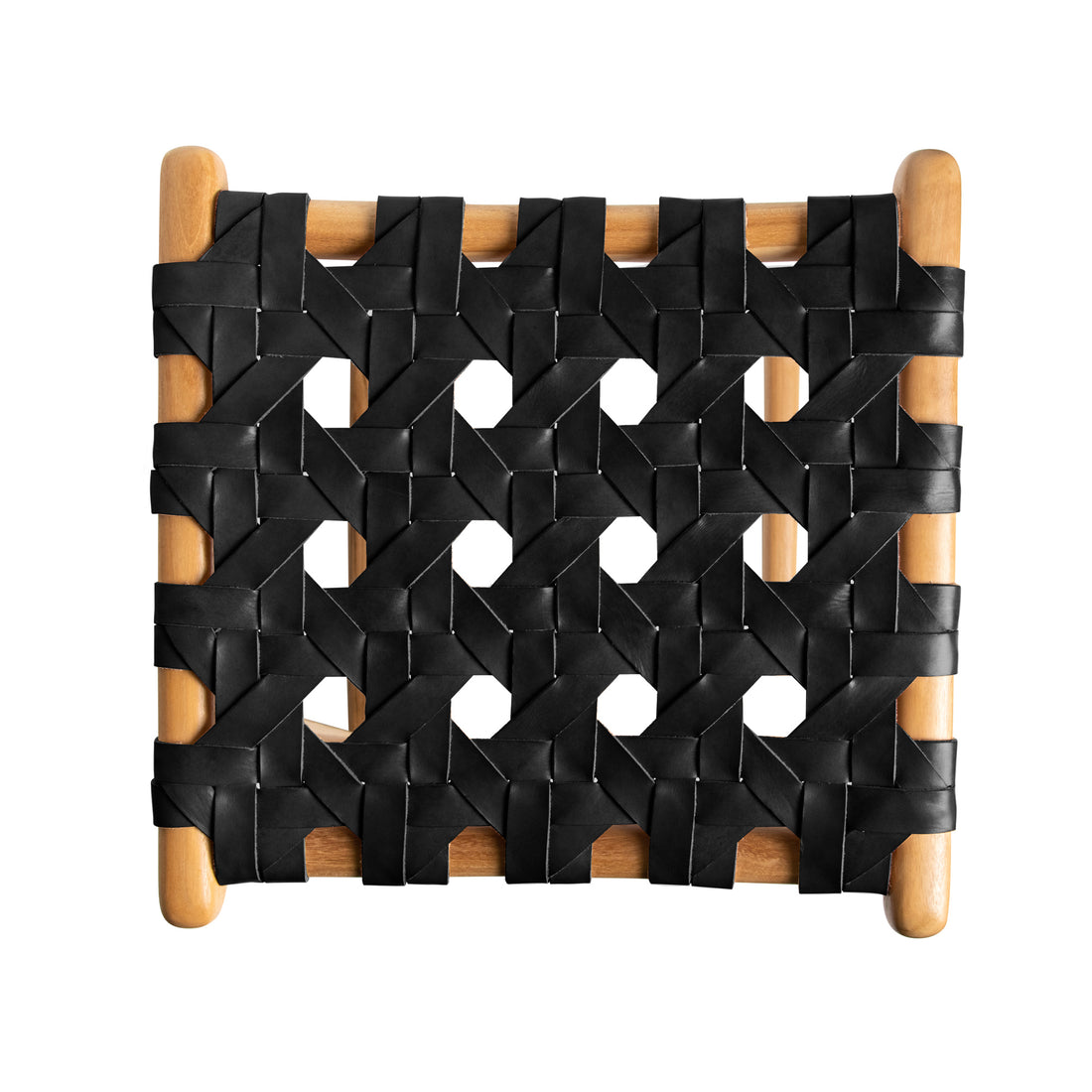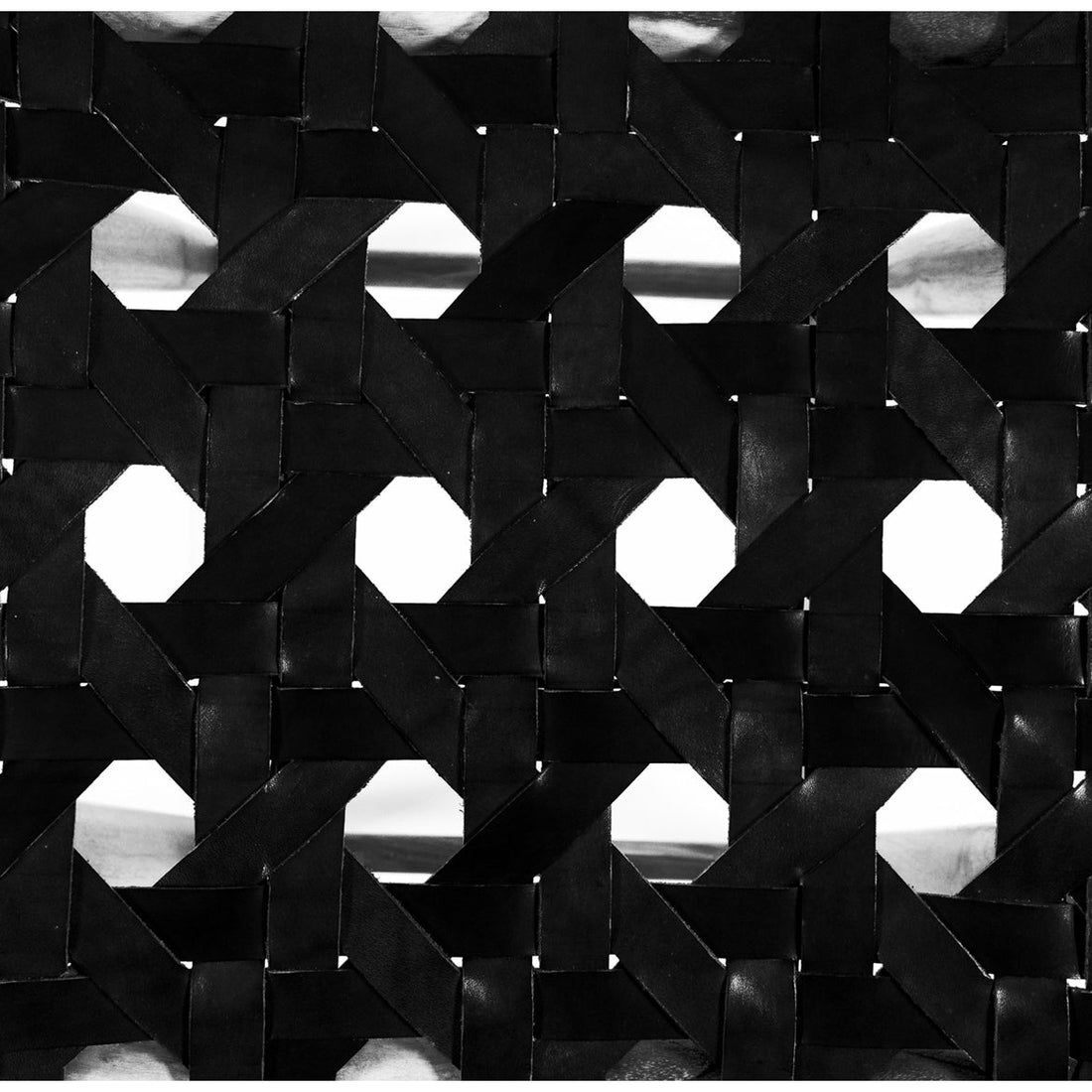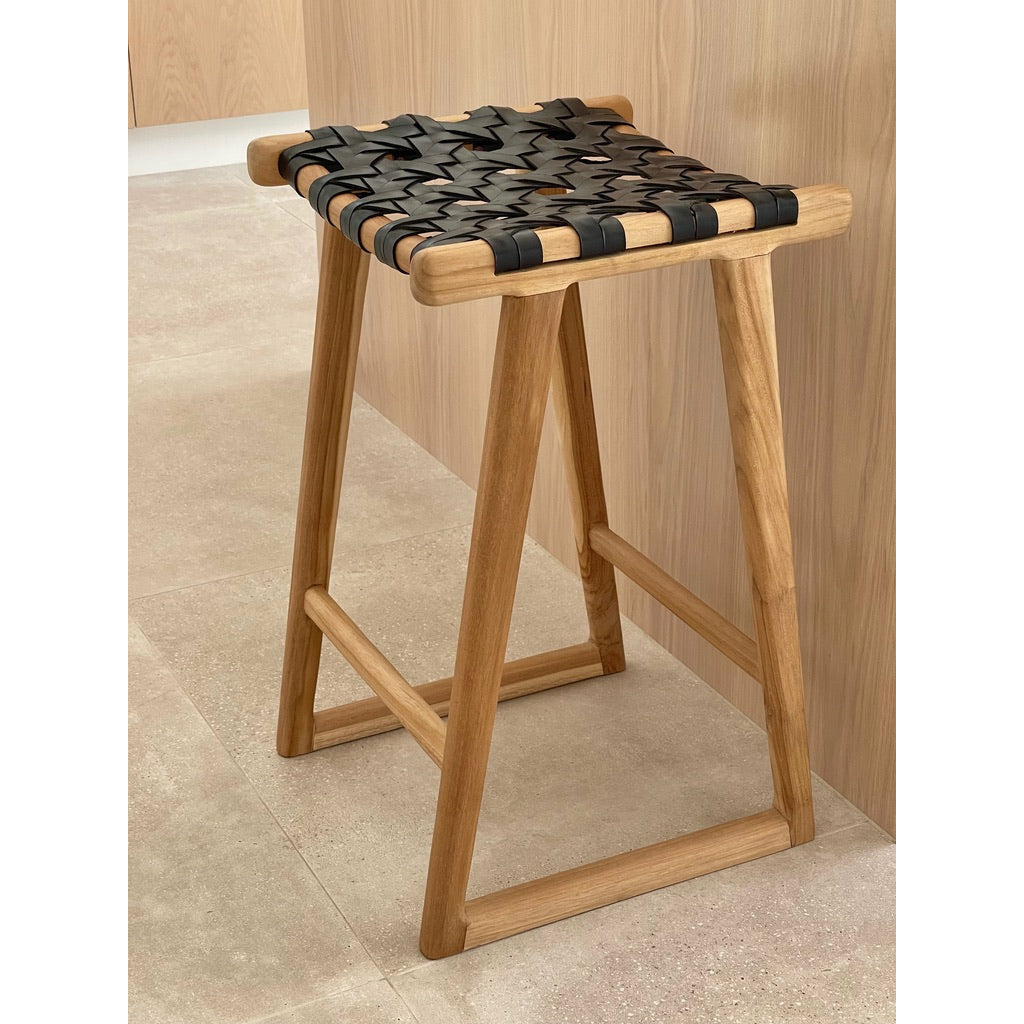 The Ivy Kitchen Stool is a true masterpiece of design and craftsmanship. Handmade with care and attention to detail, this stool is crafted from the finest materials. The genuine leather and teak wood come together to create a sense of organic warmth and elegance that will make your kitchen feel like a sanctuary. Imagine the feeling of sitting on this beautiful stool, surrounded by the natural beauty of the unique leather weave seat and exclusive floor-to-seat frame. It's not just a functional piece of furniture, but also a work of art that will make you feel connected to nature and bring a touch of organic charm to your home. The Ivy Kitchen Stool is a unique piece that will inspire you to create a space that is not only beautiful but also nourishing for the soul.
Available in Black, White, Tan leather.
Materials: Organic Teak and Genuine leather.
AVAILABLE NOW FOR IMMEDIATE DELIVERY
ANY QUESTIONS ? PLEASE FEEL FREE TO GIVE US CALL 0466662408
Dimensions: 67cm (H) x 41cm (W) x 39cm (D) x 20cm (Step Height) 3.5kg 
Delivery available to QLD, NSW, VIC & ACT within the metro area, please note additional charges will apply to anything 50km outside of this radius. For shipments to WA, NT and ACT please contact us for a shipping quote. As we would be more than happy to assist.

Furniture - $199.00
Zoe Mirrors - $299.00
Rugs - $95
Rattan
Wipe down with a damp soft clean cloth weekly.
Clean stains using very mild solution of soap, a small amount of vinegar and warm water.
Keep out of direct sunlight to avoid excessive fading.
Leather
The most effective way of preserving this quality is to regularly wipe down with a microfibre or soft cloth, which will make sure the leather keeps shining and doesn't end up looking tired. And to keep leather supple we suggest conditioning your products once a year.
Teak
Once a week, dust furniture with a lint-free cloth. In summer when windows are open, or dust-causing work is being done in the home, dust more frequently.
Elm
Solid timber needs to be polished regularly to maintain optimum condition – polishing cleans and nourishes the wood, protects it and highlights its character.
The Styling Republic does not offer refunds on change of mind purchases. Only faulty or damaged products may be returned and must be approved by us prior to making the return. Any returns must be made within 7 days of receiving goods. Goods must be returned using original courier or transport company. All items must be returned in original, undamaged packaging. In certain circumstances we may authorise an exchange or refund. If damage is incurred by a courier in the return process, that is not an approved furniture courier, The Styling Republic cannot be held liable .
Are you loving our exclusive laid-back luxe range? Want to get that look in your own home? Schedule a free 30-minute design consultation with our team and let us help you bring your dream space to life. We can't wait to work with you!
Email: hello@thestylingrepublic.com to book a time.
The Styling Republic is a luxury furniture brand that embodies laid-back elegance. We specialize in creating pieces that are both stylish and comfortable, perfect for those who appreciate the finer things in life but also value relaxation. Our use of high-quality materials such as teak, rattan, elm, and leather is a testament to our commitment to craftsmanship and durability.